Live Kids Spanish Class with Flip Flop Spanish
🌍 Explore the wonders of Spanish language and culture with Whole Family Spanish Fun! 🌈🎉
Step into a virtual classroom filled with excitement and learning. Led by Suzanne, an experienced educator and homeschooling mother, this interactive class is designed to make language learning a joyous experience for children of all ages. 🎓✨
From mastering new vocabulary and building sentences to engaging in charades and playing an exhilarating game of bingo, your kids will be immersed in the Spanish language from start to finish. They'll develop fluency and confidence while having a blast! 🎲📚
Enroll today and receive a special bonus when you attend live! You'll have the opportunity to opt in and download the Bugs and Body Parts Bingo Lesson to continue the language-learning adventure at home. 🐞🌟
Don't miss out on this opportunity to give your children a lifelong love for languages. Reserve your spot now and let the fun begin!
FREE Downloadable Cheatsheet
Don't miss out!
join us live with Señora Gose
July 18, 2023, at 2 PM CST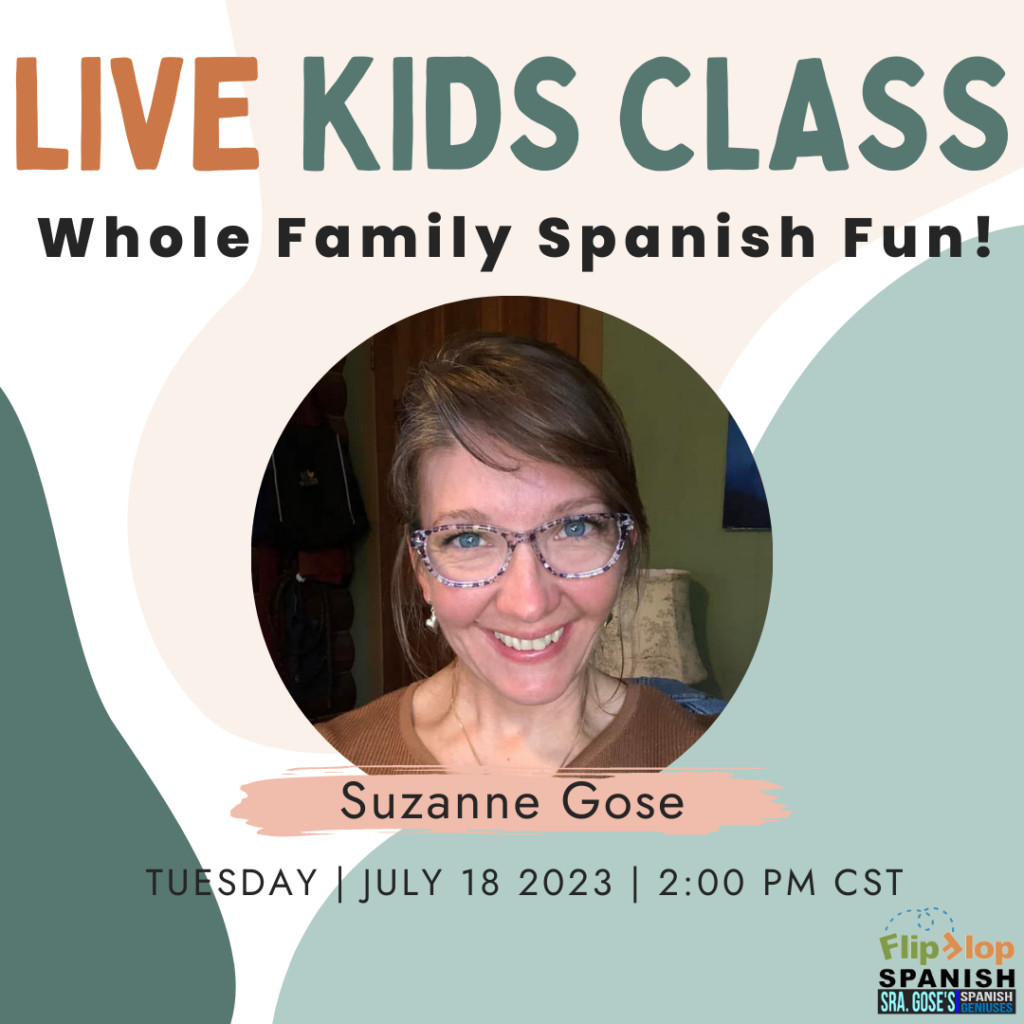 For 21 years now, I have been teaching Spanish and public speaking, among other subjects to homeschool students weekly in a classroom setting, most recently at the Community Homeschool Center that I founded in Bryan, Texas 13 years ago. My family and I love living on our small 15-acre farm here in Central Texas with our goats, chickens, ducks, and turkeys. I thoroughly enjoy teaching my weekly Spanish classes, creating excellent Spanish curriculum for families world wide, and supporting homeschool endeavors of the community in any way possible, and striving to keep a happy, well-organized home.